Change a Life...Become a Volunteer!
Contact Deborah Hayes for more information at (678) 367-3052
Client Mentors: Volunteers are always needed for Client Mentor positions. These volunteers deal directly with clients at initial contact and with the clients who decide to participate in the Earn While You Learn program. Training is 20 hours (to be completed within 30 days of the initial class) and has a minimum one year commitment after training is completed. Please fill out the Volunteer Application to register your interest in becoming a Client Mentor. Please email the completed application to deborah@prdoraville.org. We will be in touch with you after a review of the application.
Business Contacts: Businesses such as Wal-mart, K-mart, Target, Kroger and Publix discard unusable packages of items just because they have broken wrappers or been crushed in shipment. Volunteers are needed to determine the process for DPRC to get these "broken packages" of baby items and follow through with scheduling pick-up for these items from the retail store.
The Stork's Basket: The store where students enrolled in the Earn While You Learn program can spend their "Mommy Dollars" is called the Stork's Basket. Volunteers are needed to change seasonal clothing each April and September. The day and time of this exchange can be arranged to suit the schedule of the person/people coming to assist.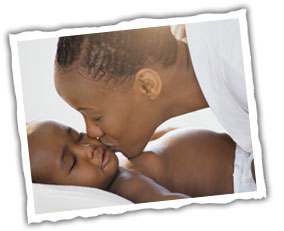 A Stork's Basket Shower: Party lovers can use their skills to organize baby showers for The Stork's Basked baby store. Groups can get a list of suggested items by calling the Pregnancy Resource Center between 10AM and 3PM Monday through Friday. Sometimes a Shower is hosted for specific items such as diapers and baby wipes or baby crib bedding or feeding items. Some groups like to schedule a speaker to tell about the work done at the Pregnancy Resource Center as a kick-off for the shower or as a part of the shower event when items are collected.
Change for Life: Become a liaison to your church, Sunday school class, office, civic group and facilitate the members in becoming a financial contributor for the Earn While You Learn educational program of the Pregnancy Resource Center. Expectant moms must study to earn "mommy dollars" with which to purchase baby items they need from the Stork's Basket store. Collected money is used to provide funds for student study materials, items which have to be purchased like baby cribs, crib mattresses, or high chairs, etc. These funds are also used to supply volunteers with the necessary teaching materials to work with these moms.
A team of 2 to 5 people with an event coordinator can help make this project happen by enrolling individuals or groups and explaining the process:
Purchase a package of 3 baby bottles.
Keep one bottle and give one bottle to each of two friends.
Put the empty bottles on your dresser and nightly add pocket change until the bottle is full.
Return the filled bottles to a designated person at a specific time and place.
Event coordinator brings the filled bottles to the office of Doraville Pregnancy Resource Center where change is counted.
Each bottle should be returned with the name and address of the individual filling it so proper acknowledgement can be made.
Special Skills Needed: Special skills related to languages you speak, profession you have, experiences you have had, or just a nudge by the Holy Spirit can all be used for God's glory. For instance, do you speak another language? We can use your knowledge in translating brochures and flyers and working with women who speak that second language you know. Are you a nurse, physician, educator, attorney? These special skills can be used in teaching specific lessons or keeping our information current with specific lessons in our Earn While You Learn curriculum.
Check Back Soon For More Opportunities